ALL ACTIVITIES AT TRINITY HAVE BEEN SUSPENDED… BE WELL!
♦ Our vision: That all will know the Love of Jesus! ♦

Join Us For Online Worship!
Please join us for our Online Worship on Trinity's Facebook Page. There you will find our worship services on Facebook Live.
Online Worship Schedule
Please Note:  If gatherings are once again permitted and we are allowed to worship in the church sanctuary, worship times will be changed! How we all look forward to that day!
For God so loved the world that he gave his one and only Son,
that whoever believes in him shall not perish but have eternal life.
Welcome to Trinity
Trinity Lutheran Church, located in Hicksville, NY, is a caring family where people gather to know, worship, serve and share our Lord and Savior Jesus Christ. We are a member congregation of The Lutheran Church-Missouri Synod, and as such we willingly and joyfully believe, teach, and confess the doctrine of the evangelical Christian faith as it is presented in the Holy Scriptures. We are committed to the pure preaching of God's Word; we preach Jesus Christ crucified and risen for the salvation of the world. It is our sincere hope that this web site will assist you in becoming better acquainted with the people and ministries of Trinity Lutheran Church.
Trinity's Calendar:

July 5 – 12, 2020
SUNDAY
9:00am   Online Traditional Worship  [Facebook Live]
MONDAY 
TUESDAY
12:00pm   Online 2 Corinthians Bible Study  [Facebook Live]
WEDNESDAY
THURSDAY 
FRIDAY

SATURDAY 

8:00am   Men's Fellowship Breakfast  [Empire Diner]
SUNDAY 
9:00am   Online Traditional Worship  [Facebook Live]
10:45am   Traditional Worship with Holy Communion  [Sanctuary]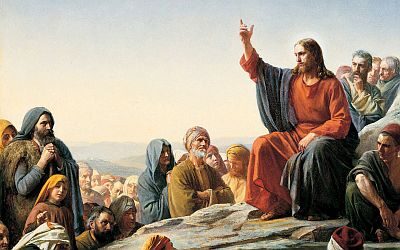 Those who do what is right in their own eyes without considering God will suffer the consequences.
read more
Know about K-Love?
We love K-Love's 30-day challenge. Listen to Christian music for 30-days. It's positive and encouraging. Stream it live or catch it on the radio in the car at 95.5 FM.
Trinity Lutheran – A Caring Place